*TRIM_HOLE


"Optional title"


coid




entype

, enid

, tid

, $D$

, $L$

, $\Delta R$
Parameter definition
| Variable | Description |
| --- | --- |
| coid | Command ID |
| | |
| entype | Entity type |
| | |
| enid | Entity ID |
| tid | Table ID |
| $D$ | Hole diameter |
| $L$ | Hole length |
| $\Delta R$ | Radial trim padding |
| | |
Description
This command is used to cut circular holes through an arbitrary mesh. The hole center coordinates are listed in a TABLE. The hole directions are either provided in the TABLE or automatically calculated based on the mesh surface normal.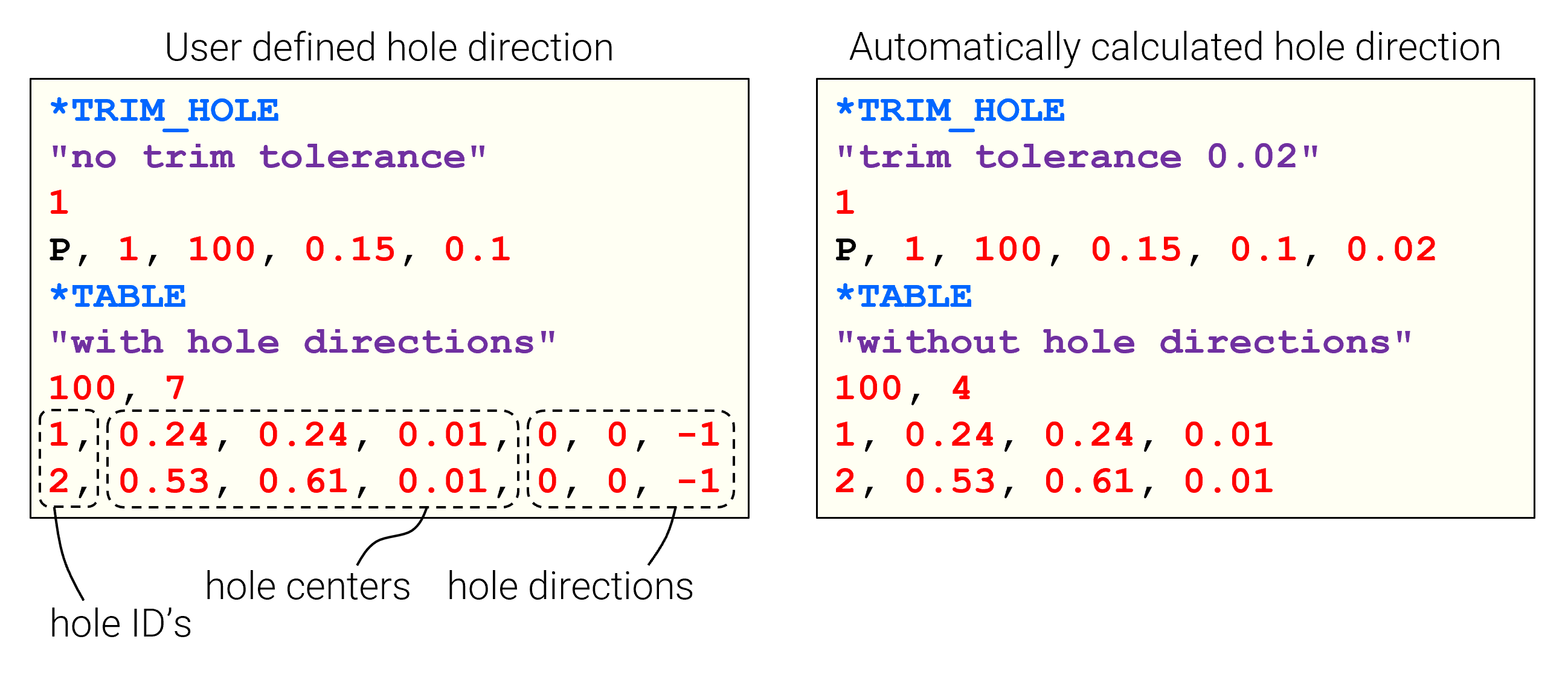 This radial trim padding $\Delta R$ is a parameter that is used to control the element size at the rim of the cut hole.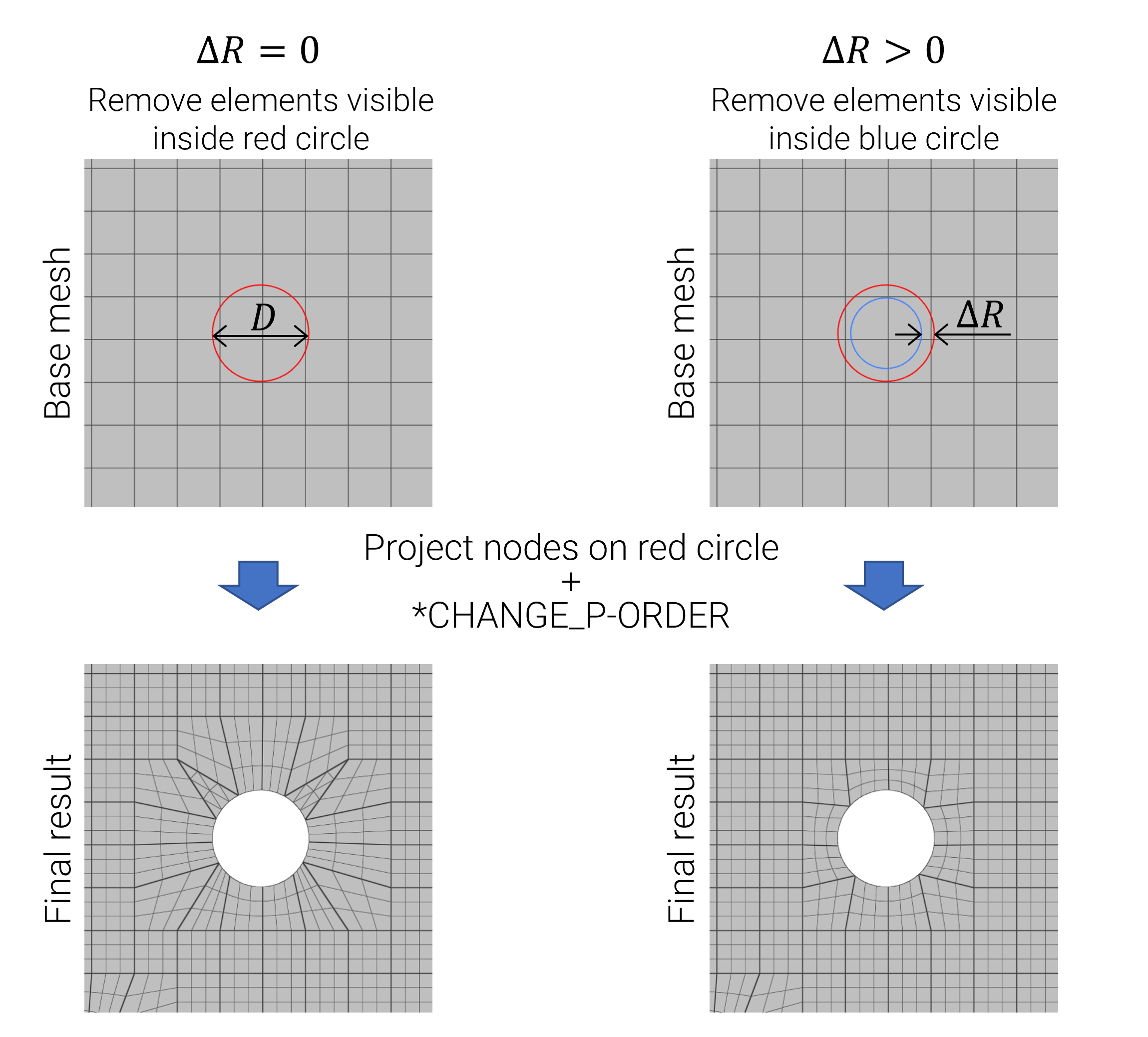 Example
Trim holes
This is a complete model of two metal sheets with eight holes.
*PARAMETER
L = 0.3, "sheet size"
h = 0.005, "sheet thickness"
D = 0.031, "hole diameter"
dR = 0.003, "radial trim padding"
dx = 0.01, "element size"
#
# --- MESH ---
#
*COMPONENT_BOX
"top sheet"
1, 1, [%L/%dx], [%L/%dx], 1
0, 0, 0, [%L], [%L], [%h]
*COMPONENT_BOX
"bottom sheet"
2, 2, [%L/%dx], [%L/%dx], 1
0, 0, [-%h], [%L], [%L], 0
*CHANGE_P-ORDER
ALL, 0, 3
*TRIM_HOLE
"holes"
3
PS, 12, 344, [%D], [2*%h], [%dR]
*SET_PART
12
1, 2
*TABLE
344, 4
~repeat 8
[r1], [0.5*%L + 0.32*%L*cos(45*r1)], [0.5*%L + 0.32*%L*sin(45*r1)], [%h]
~end_repeat
#
# --- MATERIAL ---
#
*MAT_METAL
1, 7800.0, 210.0e9, 0.3
1
*FUNCTION
1
500.0e6 + 500.0e6*epsp^0.3
#
# -- PART ---
#
*PART
"top sheet"
1, 1
"bottom sheet"
2, 1
*END